DEPARTMENT OF MUSIC
Mission
The Oklahoma State University Department of Music provides a professional environment that stimulates the highest standards of excellence in music education, research, performance, creativity and service.
Vision
The Oklahoma State University Department of Music dedicates itself to leadership in music education, performance, creativity, research, technology, and general education.
The Department of Music will also:
· Be recognized as a premier university music program, attracting and retaining the finest students, faculty and staff;
· Prepare students to be leaders in the profession with the highest standards of performance, teaching, research, artistic and creative vision;
· Be professionally engaged at the local, regional, state, national and international levels to benefit the educational experiences of students, faculty and staff; and
· Provide cultural enrichment and an understanding of the arts.
Core Values
Excellence - We seek excellence in all our endeavors, and we are committed to continuous improvement.
Intellectual Freedom - We believe in ethical and scholarly questioning in an environment that respects the rights of all to freely pursue knowledge.
Integrity - We are committed to the principles of truth and honesty, and we will be equitable, ethical, and professional.
Service - We believe that serving others is a noble and worthy endeavor.
Diversity - We respect others and value diversity of opinion, freedom of expression, and other ethnic and cultural backgrounds.
Stewardship of Resources - We are dedicated to the efficient and effective use of resources. We accept the responsibility of the public's trust and are accountable for our actions.
Welcome to the OSU Department of Music
The OSU Music Department is an amazing community of artists, performers, composers, and scholars who are committed to preparing students for meaningful lives in the professional world of music. With over a 100-year heritage at OSU, the Music Department has been committed to enriching lives through music education, performance and research for generations of Oklahomans and students from across the nation and world.
Each year the music department presents more than 200 concerts, recitals, master classes, guest artist events, and student recitals that are open to the public and enjoyed by community residents as well as OSU faculty, staff, and students.
The OSU Department of Music is an All-Steinway School with approximately 200 undergraduates and 20 graduate majors. Degrees offered include:
BM in Performance

BM in Instrumental/Vocal Music Education

BM in Music Industry

BA in Music

Minor in Music

Minor in Jazz Studies

MM with tracks in performance and conducting
Each year over 2,000 non-music majors participate in the offerings of the department. Some perform in our auditioned and non-auditioned ensembles, others take academic music classes and some students continue to develop their skills by taking instrumental or vocal lessons.
The OSU Music Department has held accreditation by the National Association of Schools of Music since 1937. We are proud to be the founding institution of Kappa Kappa Psi National Band Fraternity (1919) and the Tau Beta Sigma National Band Sorority (1946). The national offices of these organizations are located in downtown Stillwater. We are also proud to play an active role in nurturing a healthy and vibrant music culture in the Stillwater community and the state of Oklahoma.
OSU, the College of Visual and Performing Arts and the Department of Music are world-class institutions with great histories, wonderful caring faculty and a total focus on student success. We are proud of our stellar faculty, our award winning ensembles and our thousands of accomplished alumni working in the music profession. If your passion is music, I encourage you to browse the pages of this web site to learn more about the OSU Music Department, and I invite you to visit us to experience the richness of our remarkable community in person!
Sincerely,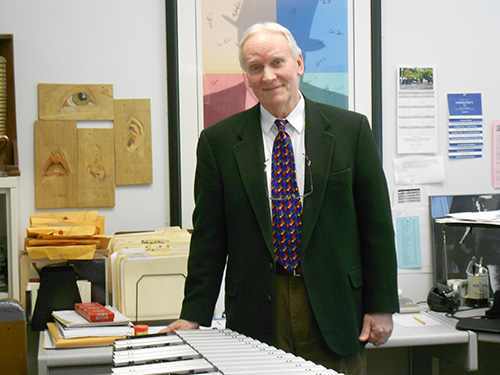 Howard Potter, DMA
Oklahoma State University