Michael and Anne Greenwood School of Music
The Michael and Anne Greenwood School of Music is dedicated to enriching lives through music. Its new home will be a premier music education facility that harnesses the synergy of research, artistry, and incomparable hands-on learning experiences available only at Oklahoma State University. Here, students will elevate their given talents with learned technique, ensuring they shine at any performance and on their own life's stage.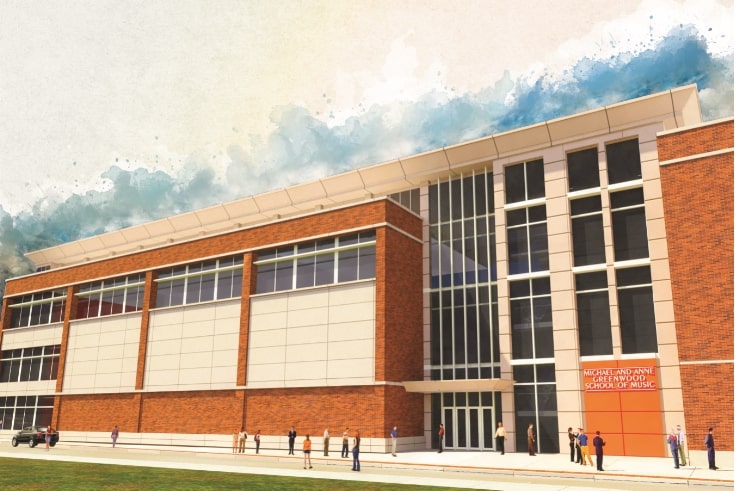 State-of-the-Art Facility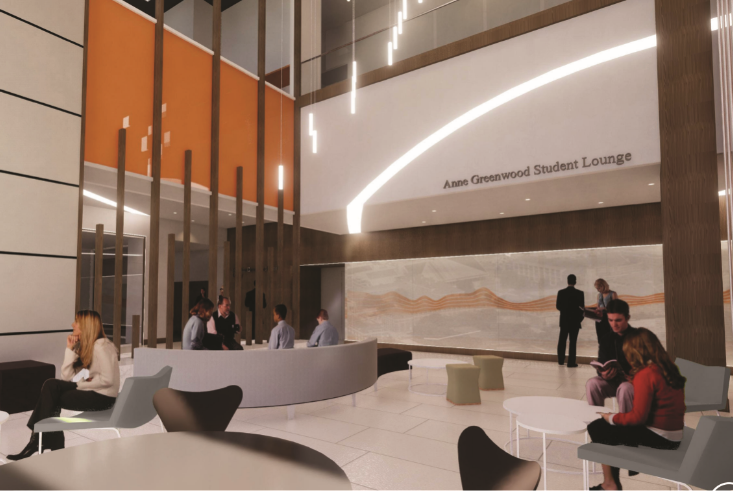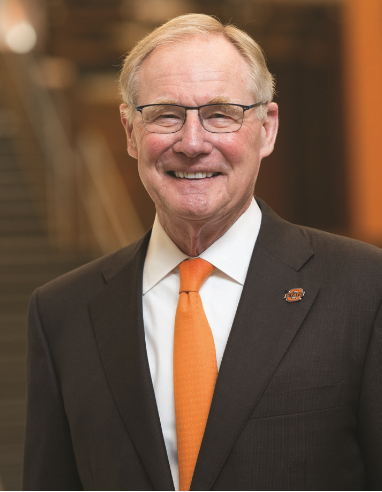 "The Michael and Anne Greenwood School of Music and The McKnight Center for the Performing Arts will be catalysts to create a nationally recognized center for music education over the next decade. Together, and with additional money we will raise in the coming months, we are building inspiring facilities designed exclusively to meet the specific needs of our music programs and support first-class programming on a world stage in Stillwater, Oklahoma. I hope you'll join us in supporting these transformational projects."

–Burns Hargis, OSU President
National Prominence
The Greenwood School of Music will house a variety of music laboratories, classrooms, and teaching studios equipped with the latest technology for high-level studio production. Its design will encourage collaboration with suites strategically created for specific areas of study and rehearsal spaces that will accommodate varying sizes of music groups. The new facility, plus the opportunities created by the McKnight Center, are positioning OSU's music program to continue to achieve national accolades and prominence.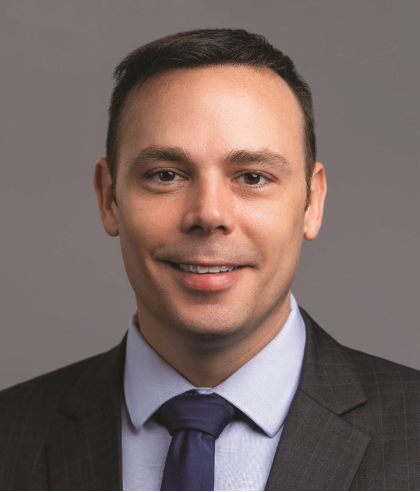 "The Greenwood School of Music building significantly elevates the stature of our program. It will positively impact every facet of teaching, learning, and performing. Our students and faculty are exceptional, and with the addition of a world-class facility, we are now poised to be competitive with the very best music programs in the nation."

– Dr. Jeffrey Loeffert, Professor and Director of the Michael and Anne Greenwood School of Music
Premier Education
In partnership with The McKnight Center, music students will interact with touring artists, attend masterclasses, and participate in performances and productions.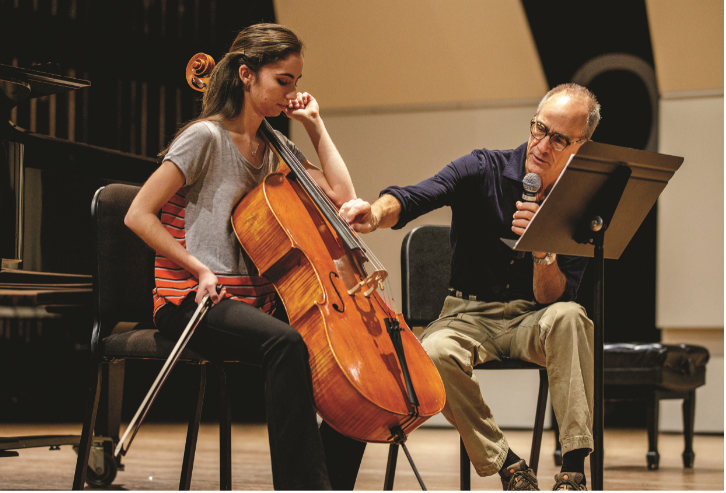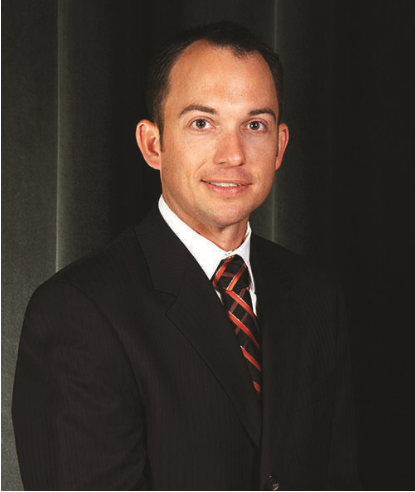 "It's phenomenal because not only will we be teaching our regular courses and ensembles in the Greenwood School of Music, but we're also going to have access to these world class, world-renowned performers who will be coming in and doing masterclasses with our students through The McKnight Center. There's no way to produce that experience without the resources we've been given to make that happen."

– Dr. Doug Henderson, Associate Director of Bands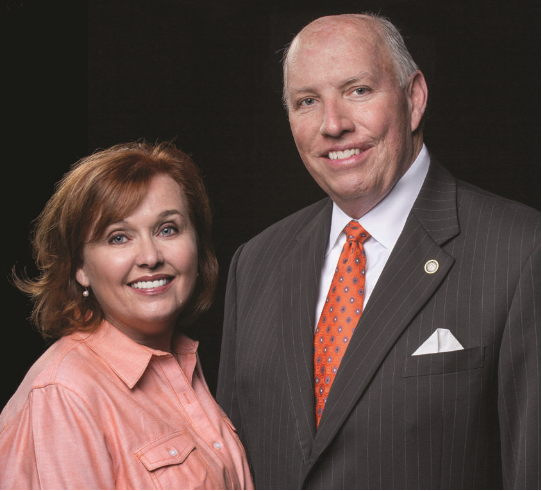 "It's no surprise, we love OSU and music. We believe music enlightens and enriches the campus experience for all students at OSU. Great universities have wonderful music and performing arts programs, and we are pleased that this new building will allow OSU's music educational programs to progress at a more rapid rate and showcase the extraordinary talents of the students and faculty."

– Michael and Anne Greenwood, Alumni and Lead Donors
Thanks to the generosity of lead donors Michael and Anne Greenwood, construction of this important project is underway and is expected to open in 2021.
The university seeks to raise additional support to meet the $15 million fundraising goal. There are still many exciting ways you can help build the new iconic home for the Greenwood School of Music. Your giving will impact OSU's promising students and talented faculty for years to come. Join this legacy building momentum at OSU. Donate here.
Learn more at OSUgiving.com/Greenwood
Help us compose a legacy of music for Oklahoma State University! There are many ways you can get involved in this momentous project.
For more information, contact:
Laura Ketchum
Senior Director of Development & Team Lead- College of Arts & Sciences
Oklahoma State University Foundation
o: 405.385.0701 | c: 405.334.2147
e: lketchum@OSUgiving.com