Michael and Anne Greenwood School of Music
The new building will foster creativity, collaboration and artistic expression, elevating the Department of Music's tradition of excellence. The Greenwood School of Music's proximity to The McKnight Center for the Performing Arts will amplify and leverage opportunities, including masterclasses, for students and faculty to interact with world-class musicians. The facility is being designed to encourage collaboration with suites strategically created for specific areas and rehearsal spaces to accommodate varying sizes of music groups. Music laboratories, classrooms and teaching studios will be equipped with the latest technology for high-level studio production.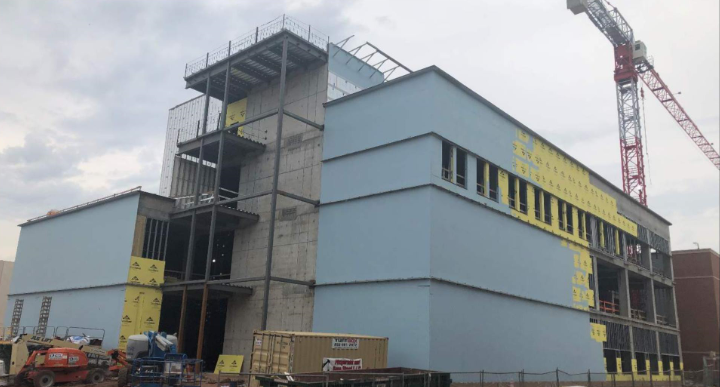 Monthly Overview- March 2020
Completed Structural Steel North Stair

Completed Structural Steel Sourth Stair

Began Reinforcing Slab on Metal Decks

Began Structural Steel at Elevators

Continued CMU Walls

Began Installing Cast Stone

Began Installing Brick Veneer

Continued Exterior Framing & Sheathing

Continued Exterior Weather Barrier

Continued Interior Framing

Continued MEP Throughout Building

Began Interior Insulation & Drywall

Continued Installing Storefront Windows

Began Installing Exterior Board Insulation
Aerial View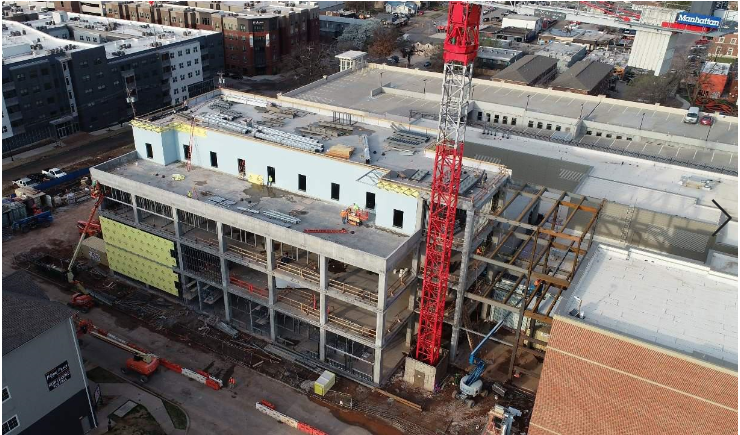 Construction Progress
August 2019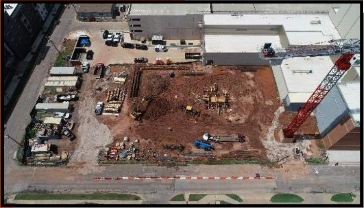 September 2019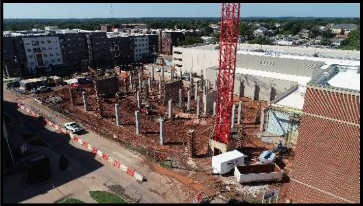 October 2019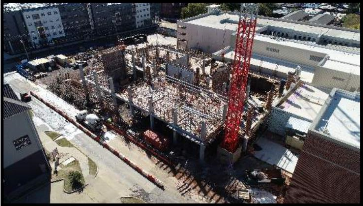 November 2019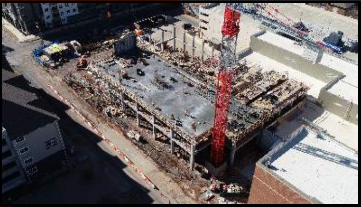 December 2019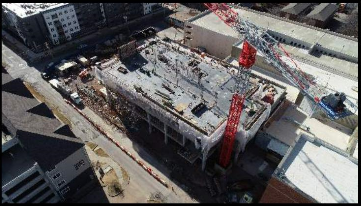 January 2020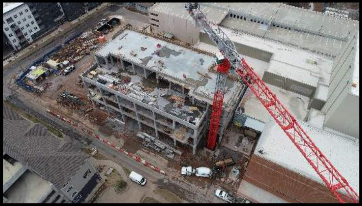 February 2020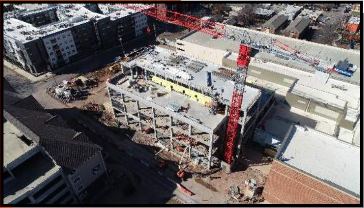 March 2020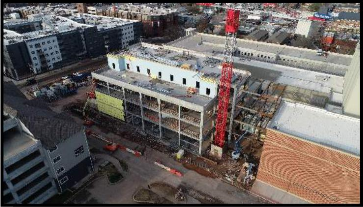 Click here to view the full March progress report.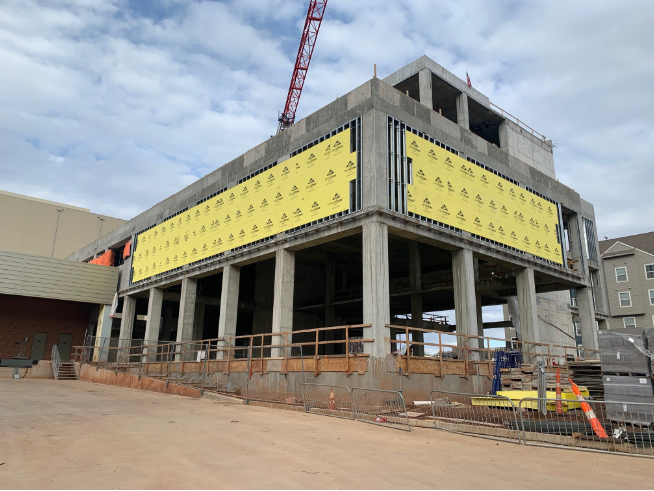 For more information, contact:
Laura Ketchum
Senior Director of Development & Team Lead- College of Arts & Sciences
Oklahoma State University Foundation
o: 405.385.0701 | c: 405.334.2147
e: lketchum@OSUgiving.com