08/06/2020
Gary and Pam Lanman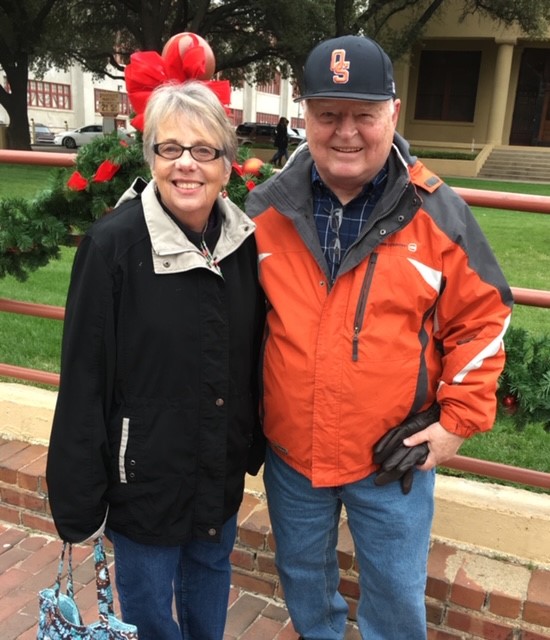 For Gary Lanman, playing in the band wasn't just a hobby or pastime; it was the source of his best memories and friendships during his time at OSU. Integral to this experience was meeting Professor Hiram Henry in the fall of 1960.
Gary came to OSU as a mathematics major. He'd played French horn in high school and was excited to play in the Cowboy Marching Band, athletic pep bands, and even rodeo pep bands, all under Hiram's baton.
Much has improved about OSU and the Cowboy Marching Band since the early 1960s. When Gary joined the band, they rehearsed in the old library building that stood west of Old Central. It had cracks in the walls, so during cold months snow drifted into the building. Cold was a theme in another memory of Gary's.
"I remember road trips to KSU, Nebraska and OU," he said. "The KSU trip was played in the old stadium on campus and was so cold that the horns froze!"
Gary recalls that in his four years in the band, OSU never had a winning football season and never attended any bowl games. He also remembered when the band's rehearsal space moved from the old library to another soon-to-be-demolished building, an old wooden mess hall.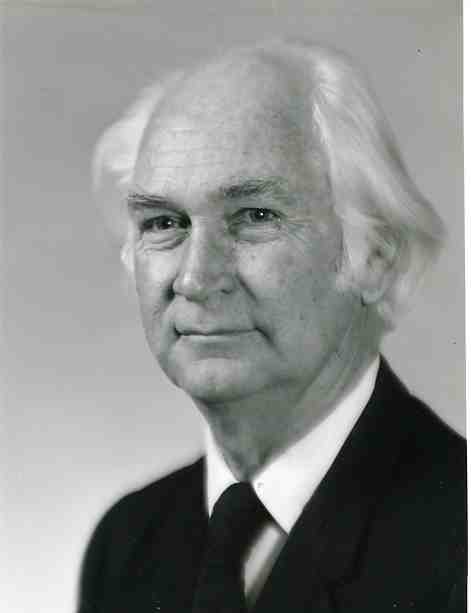 The Cowboy Marching Band members built strong friendships and bonded together over their unique experience and shared passion for music. The unifying factor was always Hiram Henry.
"Hiram was a quiet leader and seldom raised his voice," Gary said. "He was firm. Alcohol use was not permitted."
Hiram was himself an OSU (Oklahoma A&M) graduate, with a music degree awarded in 1940. He taught in Oklahoma public schools after graduation and enlisted with the Navy during World War II. The military recognized his incredible talent and assigned him to the Seabee Band in Virginia, and he was later assigned an instructor position with the Navy School of Music in Washington, D.C.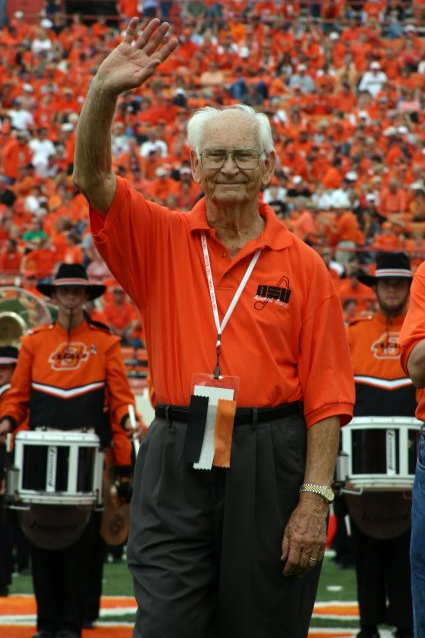 Hiram received his master's degree in music from the University of Southern California and was quickly invited to rejoin theCowboy Family as assistant director of bands and director of the Girls' Band. During his time as music faculty, Hiram directed the marching band, pep bands, concert bands, and a popular summer band concert series at Theta Pond. He was recognized with countless awards on and off campus, was involved with the national band fraternity Kappa Kappa Psi, and received Hall of Fame honors from both the Oklahoma Music Educators Association and the Oklahoma Bandmasters Association.
The positive leadership displayed by Hiram inspired Gary to stay involved as an alumnus, and Gary continues to participate in the OSU Alumni Band. Gary was part of the group that created a scholarship in Hiram Henry's name, and he and Hiram spent countless hours working together on the band's centennial event in 2005. "I elected to give back to the music program because I received a scholarship for playing in the band – and I have never forgotten this," Gary said. Hiram Henry passed away in 2008 at the age of 90.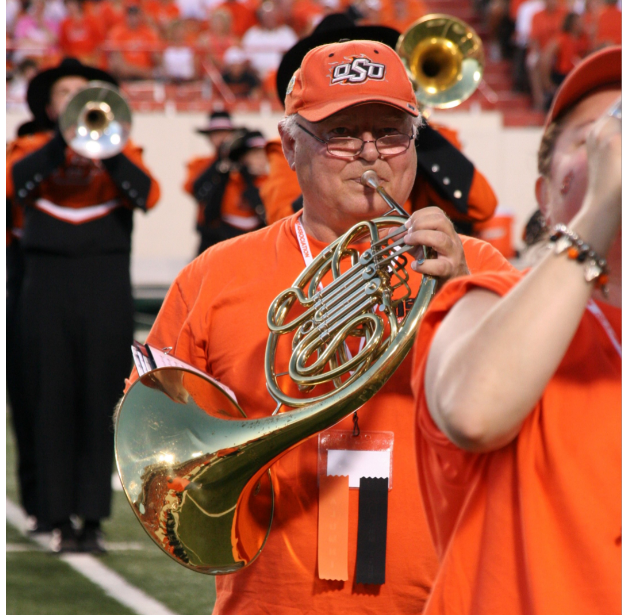 Because of Hiram's permanent influence on the lives of so many, Gary and Pam Lanman chose to honor Hiram's name by making a generous gift to the new Greenwood School of Music Building. When the building opens in 2021, music students, faculty and staff will all enjoy a room on the third floor, named after Hiram Henry. Which area did Gary and Pam select for this honor? The marching band office reception area, of course!
The Greenwood School of Music is currently under construction and will open in 2021. There are many wonderful opportunities remaining to honor and remember loved ones in the new, state of the art facility. Interested parties should please contact Laura Ketchum at lketchum@osugiving.com
1965 Yearbook Photo Showing Gary Lanman and Hiram Henry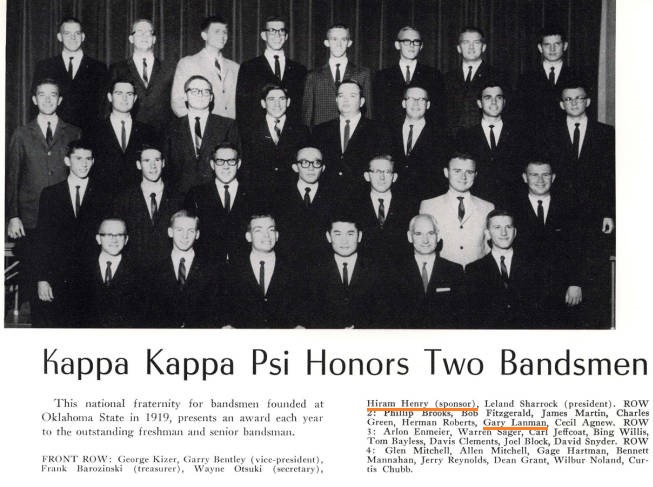 07/06/2020
Vickie Swindler Sanborn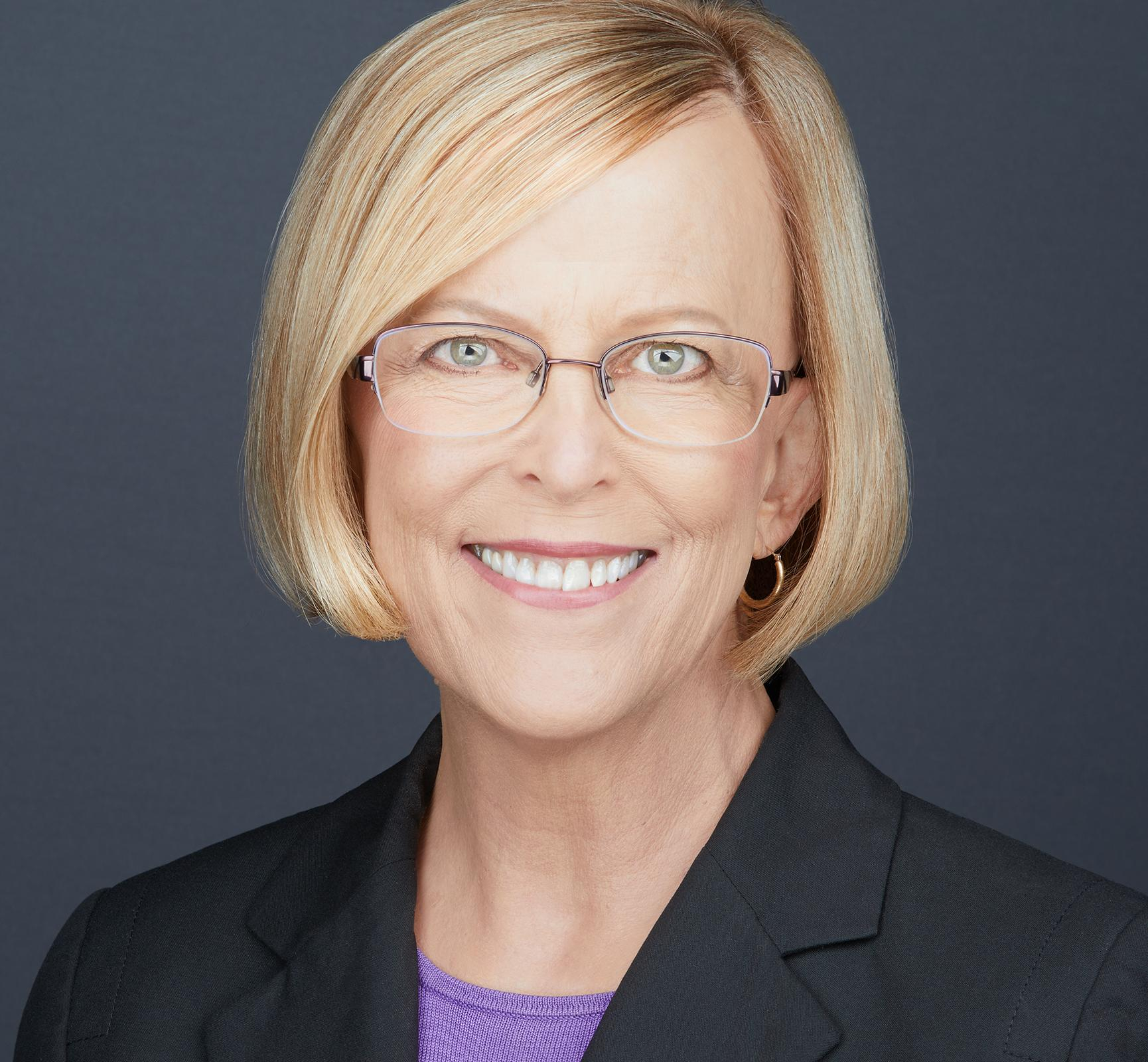 Vickie Swindler Sanborn started her college studies as an art major at Oklahoma State University in the fall of 1972. Her passion for music led her to join the Cowboy Marching Band, play with the concert and pep bands, and serve as a student worker for the band program. There, she crossed paths with Professor Paul Montemurro, known affectionately as "Prof." Vickie is one of many donors who jointly contributed to name a space after him in the new Greenwood School of Music.
Studying under Prof transformed the Cowboy experience for Vickie and her peers. She fondly recalled how Prof expertly leveraged the strengths of the band members. He recognized Vickie's talent as a visual artist and found ways for her to contribute beyond playing her instrument. "One time, he asked me to design and paint three huge circus animals to be used on the field during a halftime show. He was always sure I could do whatever he asked of me. His confidence in me helped bring me out of my shell and do whatever needed to be done for the band."
Prof knew that Vickie always had her camera on-hand, which was very fortunate during the OSU-Colorado football game in 1974. Vickie quickly captured a photo of soon-to-be-Governor David Boren unexpectedly borrowing a saxophone and playing along with the Cowboy Marching Band in the stands! This image, which features Prof clapping along, appeared in the next edition of the Daily O'Collegian.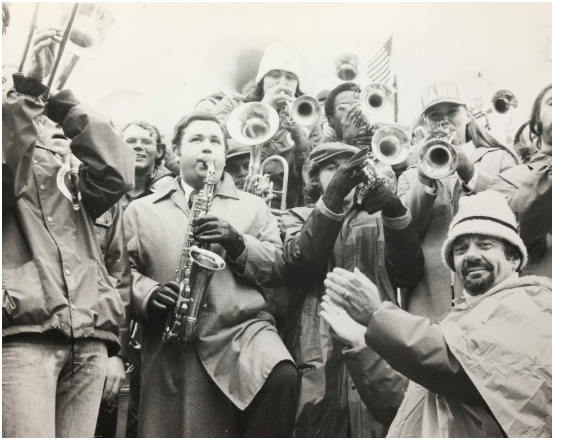 Vickie's path took her to Iowa, where she raised a family and worked as a professional photographer. She is retired now and resides in Tulsa. Like so many, Vickie recognized the importance of the music program to the overall Cowboy Family. Though she ultimately graduated with a humanities degree, her experience with music as a non-major exemplifies how this program fosters student success at OSU.
''Band members are extra-committed and truly love what they do. I would have been totally lost on OSU's huge campus if I hadn't been in the band. I pretty much lived and breathed band: it was the best thing about going to OSU.''
Oklahoma State University is thankful to Vickie and all the donors contributing to ensure that Paul Montemurro's legacy is honored in the new building.
The Greenwood School of Music is under construction and slated to open in 2021. Please contact Laura Ketchum at lketchum@osugiving.com if you or someone you know is interested in getting involved or learning about opportunities to honor a loved one.
Yearbook Photo Showing Vickie Swindler Sanborn, Paul Montemurro, and Hiram Henry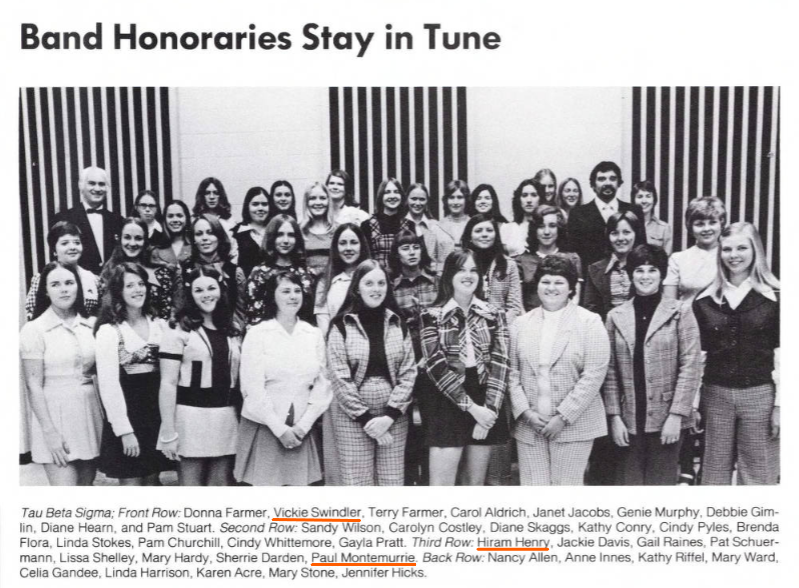 06/08/2020
Barbara George and Bob Gabriel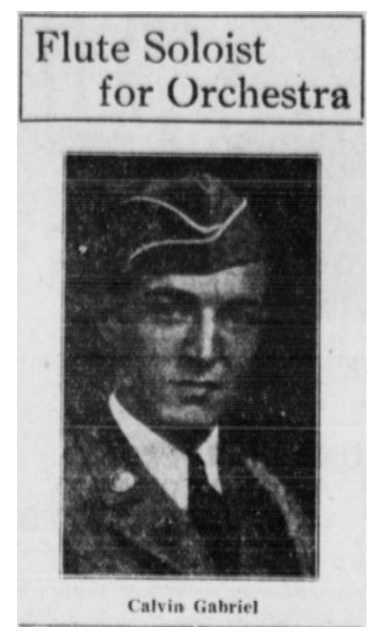 Inside the Greenwood School of Music, students will soon sharpen their craft within the Calvin C. Gabriel Flute Studio. Barbara George and her brother, Bob Gabriel, named the space to honor their beloved father.
"We are so happy to do this — it feels like the right thing to do," Barbara said.
Calvin Gabriel was born in Nowata, Oklahoma in 1913. He had a lot of responsibility at a young age because his father passed away immediately after Calvin graduated from high school.
Calvin joined ROTC to help pay his way through college. He was a music major at Oklahoma A&M College during the Depression and Dust Bowl years. Calvin was involved in Phi Eta Sigma and Kappa Kappa Psi during his time in Stillwater.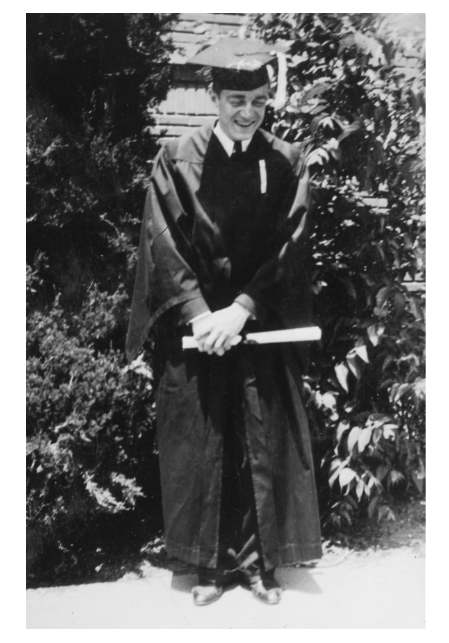 In the spring of 1935, his senior year, he was the featured flute soloist with the OSU Symphony Orchestra. He also served as the Drum Major of the campus military band, which was the precursor to the Cowboy Marching Band. Calvin was an excellent student, graduating summa cum laude.
After graduating, Calvin taught in Blackwell, Oklahoma as the school district's only music teacher. Because he did not own a car, he walked to work, leaving home at 5 o'clock every morning. He also walked to and from all of the district's school buildings as part of his teaching schedule. During his first year teaching, Calvin's Blackwell band won a national competition where the famous bandmaster John Philip Sousa was a judge.
Calvin's next stop was a position with the Civil Aeronautics Authority in Washington, DC. After a few years there, he and his wife Ruth moved their young family to Southern California, where the couple lived for the rest of their lives. (Ruth and Calvin met in Stillwater and were married on campus, in Gardiner Hall.)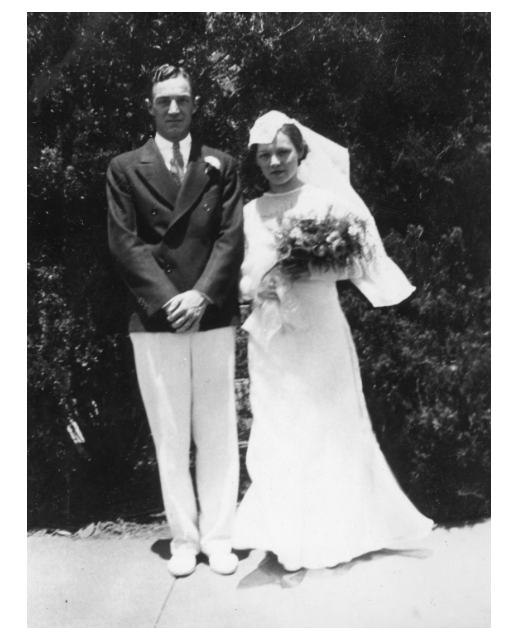 For 35 years, he served as the business manager for the Oceanside-Carlsbad Union High School and College District. He enjoyed volunteering, was a 57-year member of Rotary International, and a proud performer with the Cuesta College Wind Ensemble. Calvin continued playing the flute throughout his life. Bob recalled that his father was preparing for a flute recital even three days before his passing at age 87 in 2000.
While his career transported him away from both teaching music and the state of Oklahoma, Calvin successfully instilled a love for both in his four children: Nancy, Barbara, Calvin Jr., and Bob. Calvin Jr. and Bob both studied music in college. Bob joked that he played his trombone until just recently, when he "slid out of it." Barbara came from California to attend OSU as an elementary education major, graduating in 1963.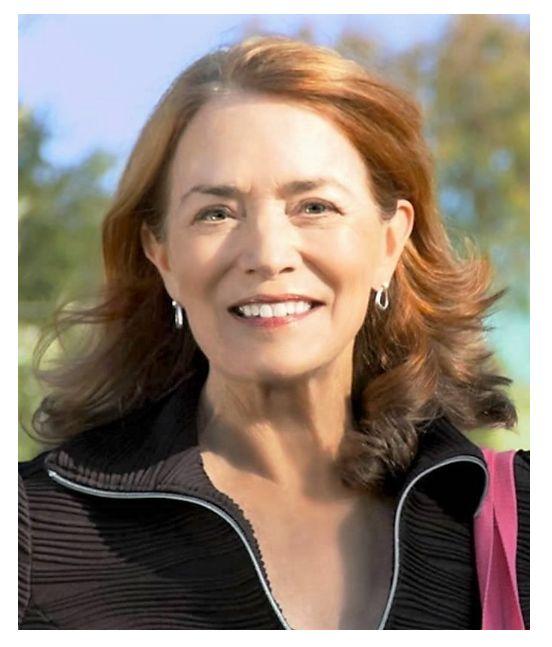 Barbara said she recognized the importance of the new music building for students, faculty,and all Cowboys who appreciate music. She's also glad the Greenwood School of Music will directly connect to The McKnight Center for the Performing Arts. Both will transform the performing arts at OSU.
"Our dad must be bursting his buttons," she said. "To imagine such a center even 10 years ago was not possible. It is magnificent!"
Oklahoma State University is thankful to these generous siblings for memorializing the incredible legacy of Calvin C. Gabriel, a loyal and true Cowboy, 85 years after his graduation.
Sissy, Bob, Ruth, and Calvin Gabriel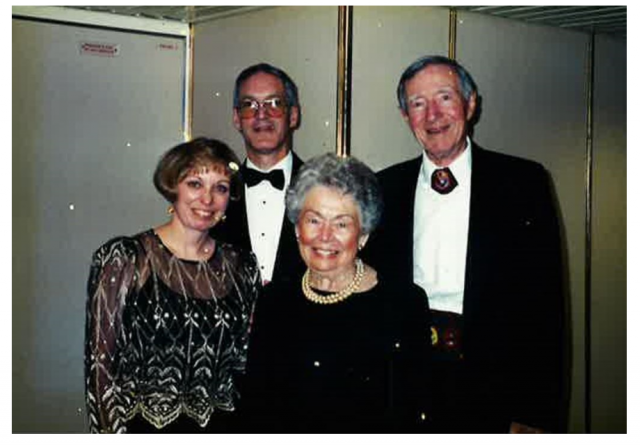 The Greenwood School of Music is under construction and slated to open in 2021. Please contact Laura Ketchum at lketchum@osugiving.com if you or someone you know is interested in getting involved or learning about opportunities to honor a loved one.
Letter to Calvin C. Gabriel from Oklahoma A&M College President Henry G. Bennett